Our range draws inspiration from fitness trends all over the world.
We work with our suppliers using the same quality of material and production process as the world's leading sports brands.
By avoiding traditional selling channels (think giant retail park stores) and working with our community to promote the products, we are able to bring premium quality fitness products to fitness activist everywhere at a price that won't raise their heart rates.
Put simply (and for those who prefer the picture book option):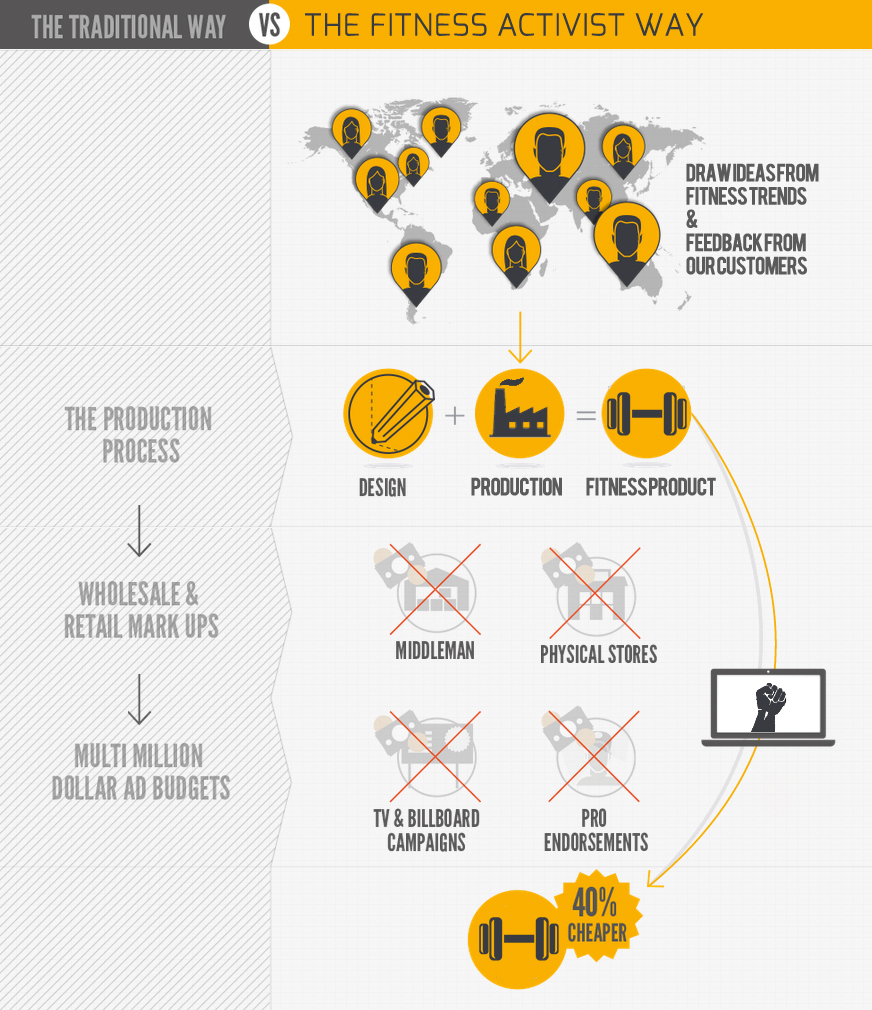 The days of making a compromise between price and quality for your fitness health are over. We can't wait to see you out there pounding the pavements, winning races and sweating it out in you new Fitness Activist products. Don't forget to share your pics via instagram by including the hashtag #theresistancebeginshere to be featured as a Fitness Activist!
OUR
CUSTOMERS

: